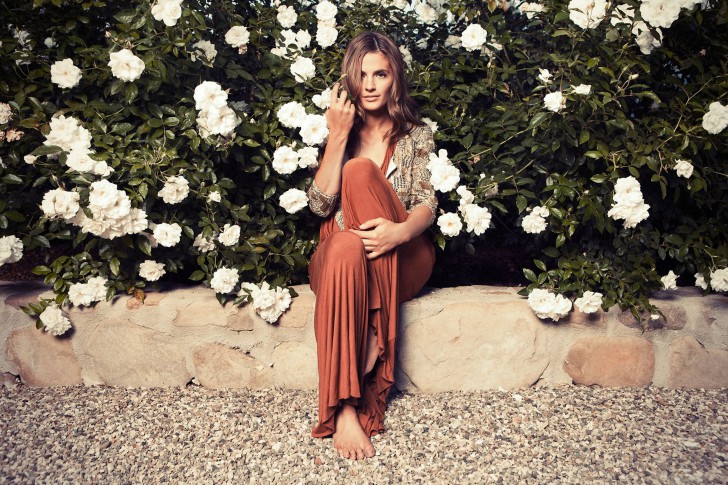 Scarlett Lara Moore
ft. Stana Katic
complete name : Scarlett is the firstname her parents choosed for her in memories of the Character Scarlett O'Hara. Lara, her middle name is from the movie "Docteur Jivago". Her parents couldn't agree and they choose to gives her both names. Like that everyone was happy ! Moore is her last name but since she's married you can add "Westerwoudt" to it. Nickname : Scar, she don't like it when people call her like that too often. Doc And finally it's so good for her ! Otherwise, the nickname she heard the most is from her family who has always called her Missy
In diminutive to the "Miss Scarlett" that one hears in the film of which it owes its first name. ge :40 YO date and place of birth:Chicago, 1st November 1975 origins : Canadians  nationality : Américan sexuality : hétéro. civility : Married. Job : Humanitarian doctor. financial situation : Okay. crédits :stana-katic.net
personality
Having lost her parents a few months after her birth, Scarlett was quite nursed and pampered by the rest of the family. Being the younger, she was protected by her elders and she learned a lot from them. Do not make the same mistakes and especially, as Ivan always told her, to stay true to herself. This is how, despite her privileged status, she has always been a person with such values ​​as generosity, integrity, empathy and respect for her surroundings. This is probably what makes her a good doctor. She loves her job and she does it by vocation and gives herself up for her patients whatever they are. She always felt a void deep inside her due to the fact that she never knew her parents. Fortunately for her, Grace and the rest of the family have always talked to her about trying to fill that hole. On the death of his brother, Scarlett was very affected. She was very close to Ivan. He was giving her the opportunity to be really her and he was taking care of her when Grace was too busy with Anders or her family life. With so many years away, it was understandable that she was not always followed. Without Ivan, she shut herself and forged a wall that  sometimes was difficult to break. Despite that, she feels her feelings and emotions with great depth, she gets involved and sometimes it gets bad surprises, but Scarlett is persuaded that in the depths of every person, there is good! Do not think she's naive for everything ! She is not the kind to let oneself walk on her feet, sometimes she screams and when she has things to say, she says them!
Scarlett is also someone who sometimes has a badly positioned pride. The perfect example is with Grace. She knows very well that her sister has resented her since she did not show up at their grandmother's funeral and yet she is blocking the idea of ​​taking the first step and apologizing. Stubborn, she does not let go when she decided. Sometimes angry, she finds it hard to restrain herself when it touches her or she gets what she wants. Yes, you can call it capricious if you want. Scarlett loves sports and thrills, but besides that, she also enjoys yoga and meditation. It's probably his side a bit pile or face ...

choses à savoir
Has not been back in America for 20 years. + She visited many different countries through her trade. + She likes India and Africa + Prone the phrase "A healthy mind in a healthy body". + Is a supporter of Buddhism + She learned to love simple things by seeing misfortune in the world + Was born to help others. Without being able to do it, it does not feel complete. + Every person has a good background. Sometimes only a little scratching is needed to erase the suffering and bad feelings. + She does Yoga + She is tattooed + She regularly cuts her hair when they are long enough to give to associations that create wigs. + She is very empathetic + She never drinks too much but enjoys a little drink from time to time. + She adopted a dog, a Golden Retriever that she once brought back from one of her missions + Is allergic to cats. + She is a vegann + She is quite the person who like touch contact + She believes in another form of life + She has become a humanitarian doctor in homage to her brother. + She always sleeps the window between-open whatever the weather. + Very often makes long walks in forests + It is not uncommon to see her eating her fingers if she is a bit stressed + At adolescence, she once completely discolored hair to dye them purple t + Can not stand to feel locked up + Has an old record player and vinyls that were given to him in memory of his parents. + Likes the music a lot + Is not afraid to get to the pulp and get drunk + Made of motorcycle +

survey
To check, nothing more simple simply replace ○ by ◙. (only one box per question) You have to answer like it's your character that's talking.

A house for you is:
○ a friendly place.
○ my family and friends.
◙ a place where you can find the essentials.
○ a cocoon that protects you from external aggressions.
○ chores, again and again.
○ the goal to be achieved.

When you feel anger rising, what are you doing?
○ You change your minds by calling a friend.
○ This almost never happens to you.
○ You get away from everyone.
◙ You let it explode because it is beneficial.
○ You bite your tongue to not break everything.
○ You try to dominate yourself.

What makes a couple?
○ Two people having fun together.
○ Two people who are one.
○ Two people who would be there for each other and who would not let themselves down.
◙ Two people who share the same ideals.
○ Two people more than sexually granted.
○ Two people filled.

What is the ideal evening for you?
○ Full of friends and an evening to improvise until the end of the night!
○ A romantic tête-à-tête with your darling.
◙ Ice cream and a good movie.
○ A dinner at home with all your family.
○ An evening between girls / boys to skim the boxes of the city.
○ A dinner in a big restaurant, you deserve at least that!

Sitting on a terrace, you see someone who slips on a dog dung ...
◙ Though amused, you pity the unfortunate.
○ You rush to help him get up.
○ You avoid his gaze and contemplate your glass.
○ You are taken with an irrepressible laugh.
○ You start one: "1 for the dirt - 0 for the old!"
○ You look at your mobile phone, you are too busy for this nonsense.

Passenger of the Titanic at the time of the sinking, what are you doing?
○ You keep dancing to the rhythm of the string quartet, after all, there is no hope, is it?
○ You kiss your family one last time.
○ You wait for the end, knowing there is no way out.
○ You try to stay dry for as long as possible.
○ You scream to everyone that it is the end and you push them unceremoniously.
◙ You try to find a place in a canoe, you still have too many things to do to die now

How is your home?
◙ Relaxed: everyone feels comfortable and welcome.
○ Stylish: you are very proud of your home.
○ Sad: you forgot to water the flowers and there is nothing in the fridge.
○ Ordered: You can not help storing everything.
○ Chaotic: one cries, one sings, one dances, in short no one is bored!
○ It suits you at the moment but ideally it would be bigger.

Which word best describes you?
○ Funny
○ Romantic
○ Worker
○ Strong
◙ Independent
○ Reliable

Where do you see you in five years?
No doubt in a country in need to try to lighten the lives of others. Nothing really changes. Though ideally, she would be at peace with Grace and why not try to get a little bit with someone
and you?
name/pseudo : Sweet sweet Unicorn